Get a family or a group together!
For private or shared cruise options!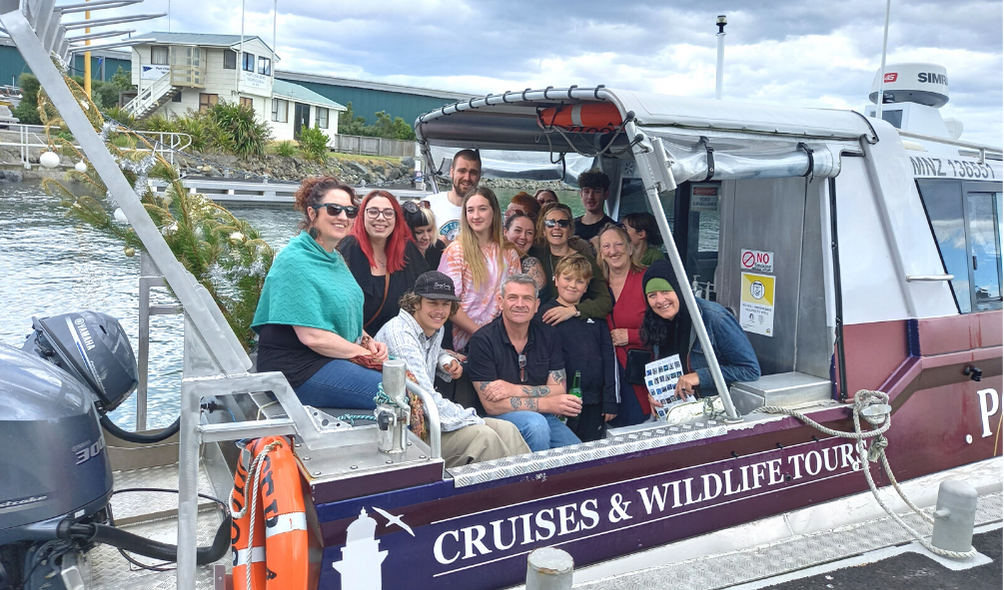 Want to visit local harbourside cafes and pubs with a group of friends? There are many great options to choose from. We can get you between them by ferry, from just $15 per person, each way.
Book a children's birthday party and explore Quarantine Island on a pre-organised Treasure Hunt.
Do you fancy having the boat and guide to yourself? Get a group together for a work function, celebratory event, themed occasion or just for fun, by booking your own private boat charter. Booking your own harbour cruise can be an exciting way to spend the day with your family, friends, or keep the kids entertained during the school holidays.
The  Boat
The vessel, MV Sootychaser offers exceptional viewing opportunities, has a heated cabin and provides modern bathroom facilities. It is surveyed for a maximum of 20 passengers, making it perfect for small to medium groups. We can do several trips for larger groups. Port To Port Cruises & Wildlife Tours has a liquor license and can sell cold beverages onboard, on request. Bring your own food or let us supply it. 
Secure your booking online to arrange a ferry from Portobello to Port Chalmers, a private wildlife tour or another spectacular sight-seeing tour. If you would like to discuss your booking further, please don't hesitate to get in touch with us. Private translators can be organized for non-english speaking groups. Specialist guides (i.e. science, historians) can also be arranged at extra cost. 
Check out some of our top private boat tour ideas and staff parties....
Private wildlife charters and Pelagic cruises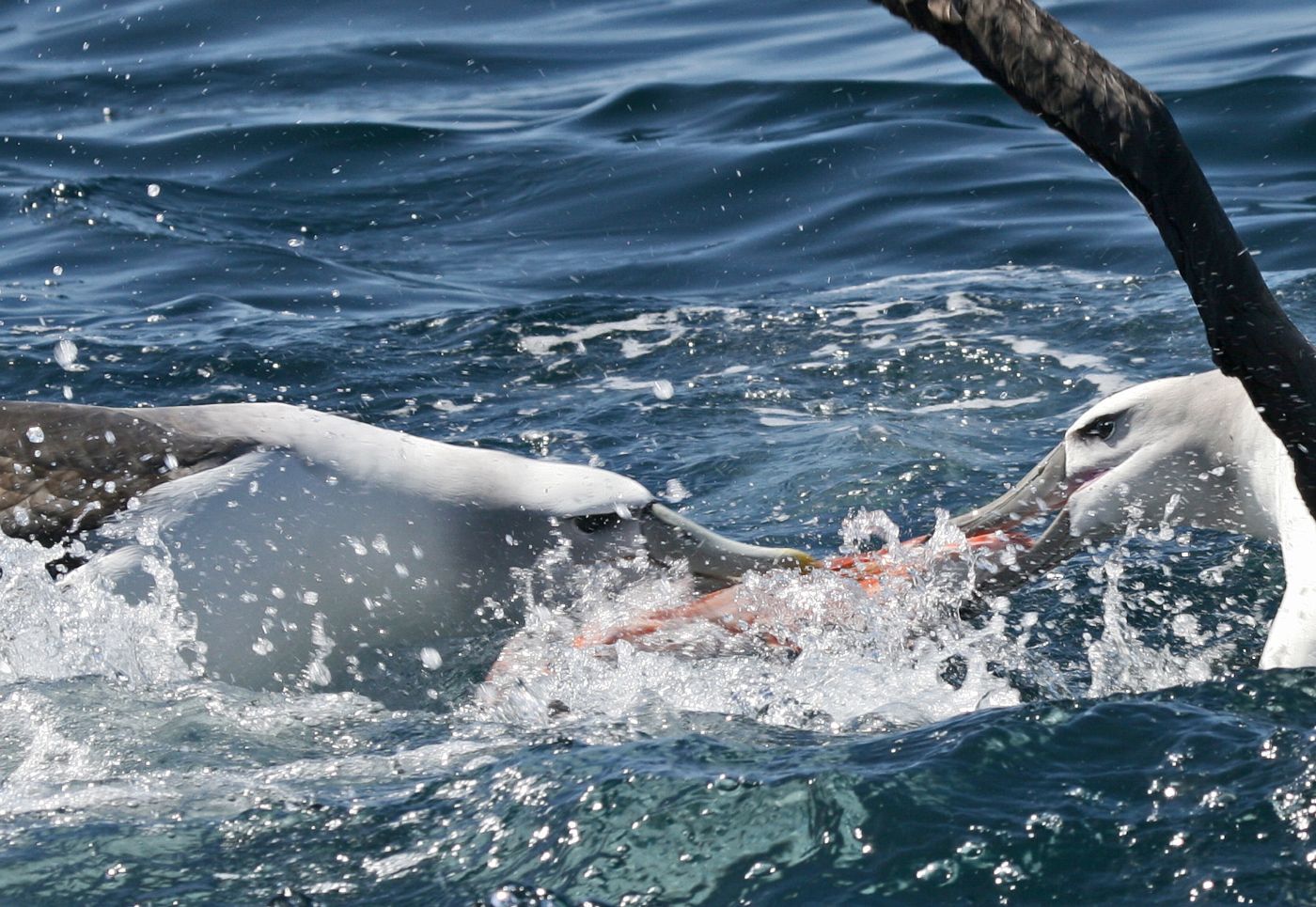 On our wildlife tours, your group can see fur seals, albatross and marine animals in the privacy and comfort of having the boat entirely to yourself. Let us arrange a delicious packed lunch for you to enjoy on board. Alternatively, we can drop you off for a meal at Carey's Bay after the cruise and pick you up later in the day so you have time to explore the area.
Our wildlife tour operators can design a package to suit everybody on your private tour. For an unforgettable experience, you can combine your boat trip with a shore-based activity such as visiting Quarantine Island or hopping off at the other side to explore. To venture even further off the coast, ask for a Pelagic offshore trip option.
There are toilet facilities onboard, and food and beverages can be available by arrangement.
Contact us to find out your options and book your tour on your preferred date. 
Enjoy the local harbourside pubs and restaurants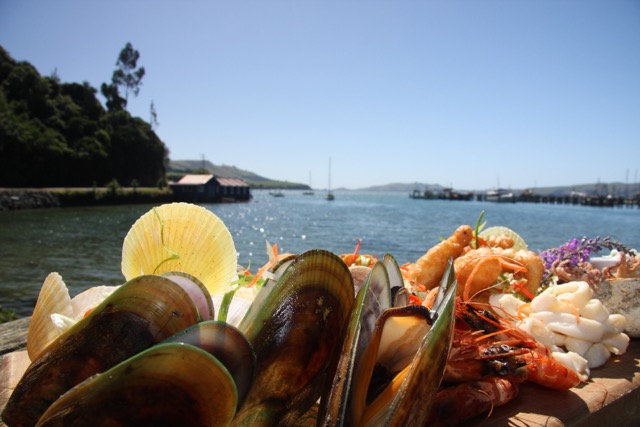 Enjoy refreshments and drinks on board as you cruise between locations and take in the beautiful scenery of Otago Harbour, before heading to your chosen restaurant or pub. There are so many great Harbourside locations to visit, and we can organise to pick you up and drop you off at different locations throughout the day. We always recommend visiting the historic Carey's Bay Hotel and 1908 Restaurant, Portobello, during your tour, and having a snack by the water. 
You can either fit in with our scheduled ferry timetable, or request alternative pick up times.
Visit Quarantine Island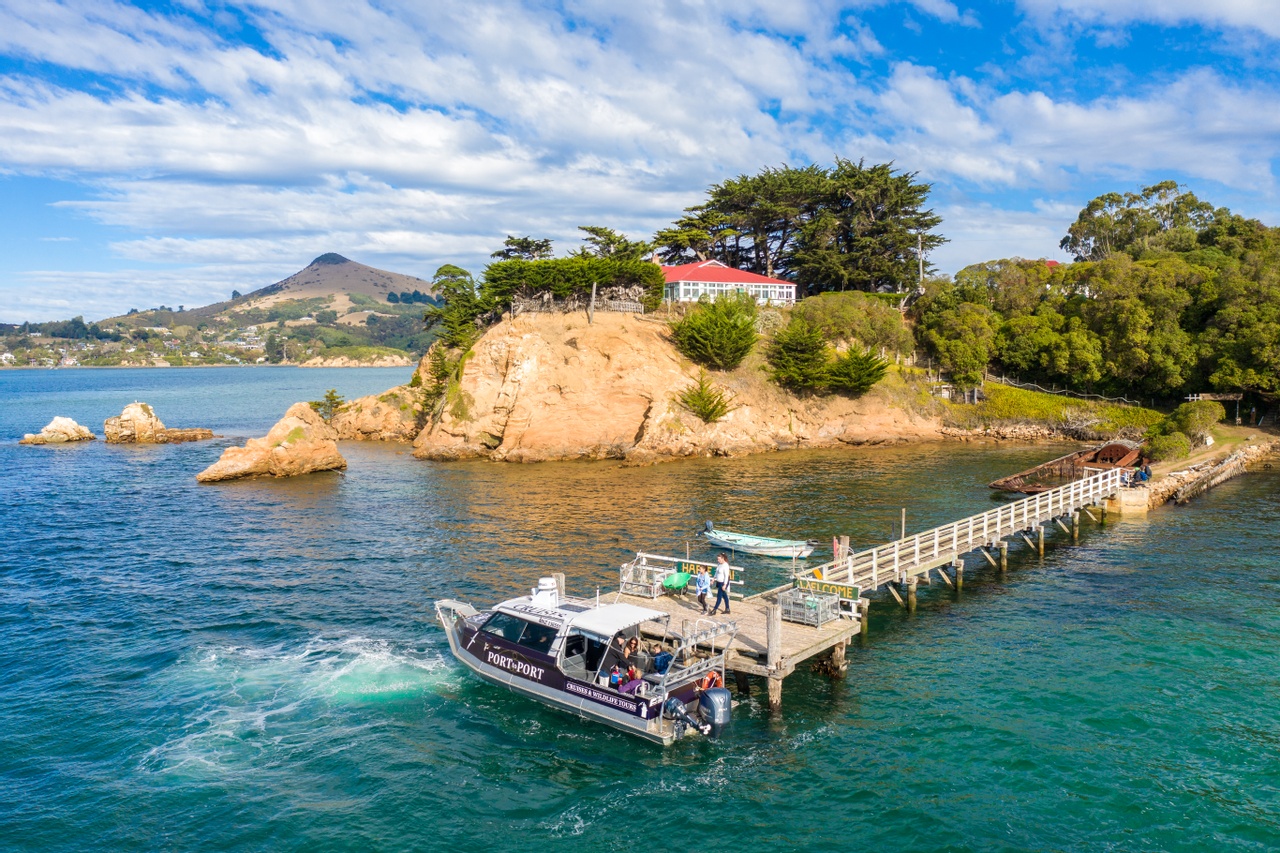 Quarantine Island/Kamau Taurua is jointly managed by The Quarantine Island/Kamau Taurua Community and the Department of Conservation. Visit Quarantine Island for a day, or stay overnight as there is plenty to explore. You can experience old hulks of ships, historic quarantine stations, a quaint chapel, stunning scenery and nesting birds. Bring your family and a picnic. 
We organise a children's Treasure Hunt during School Holidays and special private events, such as birthday parties. The children will each recieve a treasure map and treseats at the end. (Best for ages 3-12 years.)
When visiting Quarantine Island, please be respectful of guests who are using the lodge and do not enter unless you have organised an overnight stay.
There are bathroom facilities available and shelter in the historic married couples quarters and chapel, in the event of rain during your visit. 
School holiday cruises and excursions for children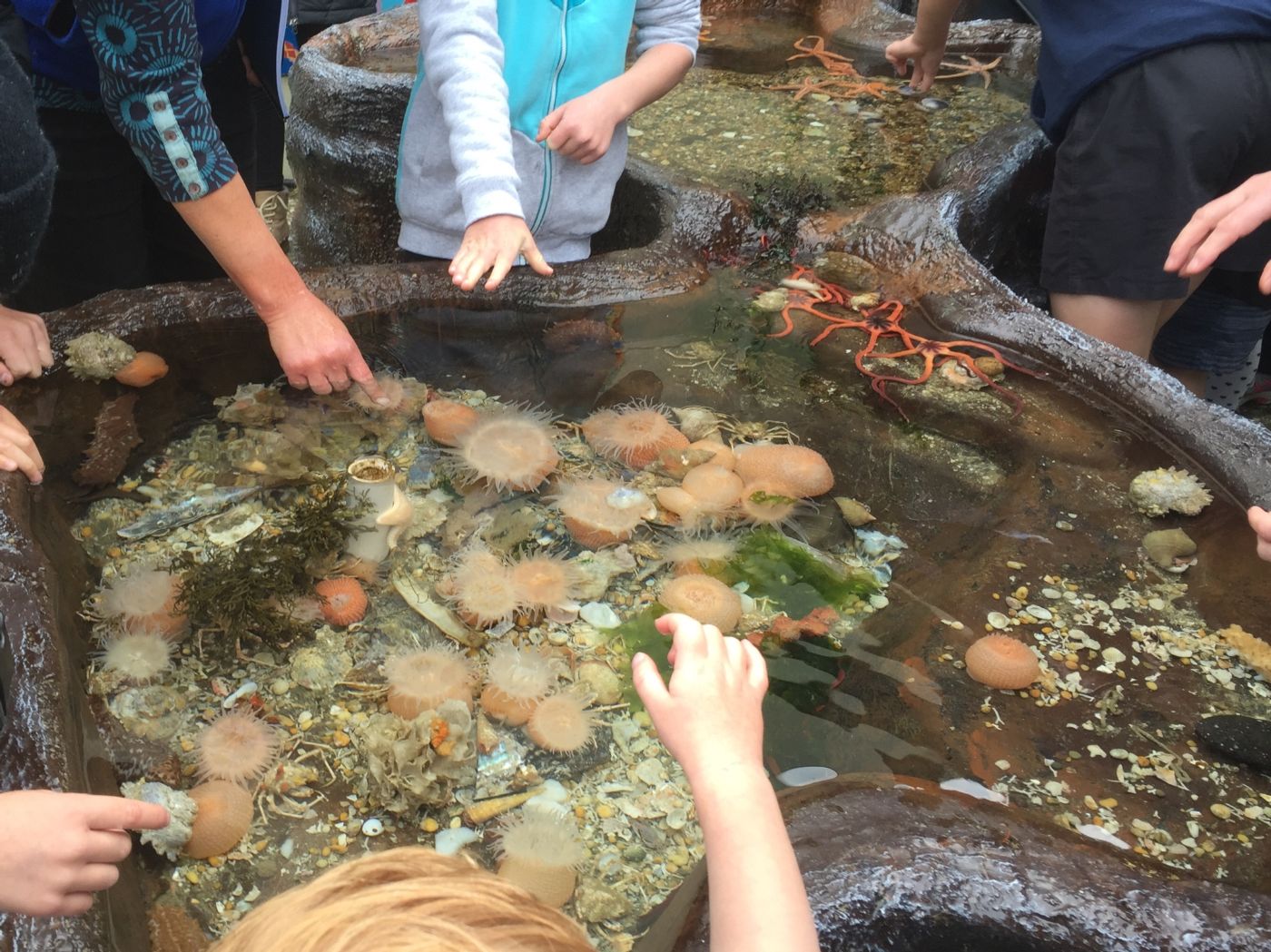 Port To Port Cruises & Wildlife Tours offers themed holiday cruises for children including our popular Quarantine Island Treasure Hunt, Marine studies Touch tanks tours, Volcano and Shark Discovery Tours and much more!  Prices are realistic so local families can enjoy Otago Harbour and its inhabitants. The commentary and cruises can be tailored if you would like a private option. Otherwise book these cruises online under School Holiday Cruises, or get in touch to enquire.
(Children's cruises are typically from 25 minutes to 2 hours in duration.)
Get in touch for special school excursion or playcentre ideas.
Have an upcoming work do and need some inspiration?
What better way to spend your work party than out cruising on Otago Harbour. We've collected some of our best work do ideas below, and are happy to discuss any options further. Just give us a call or send us an email.
Hearty fish and chip cruise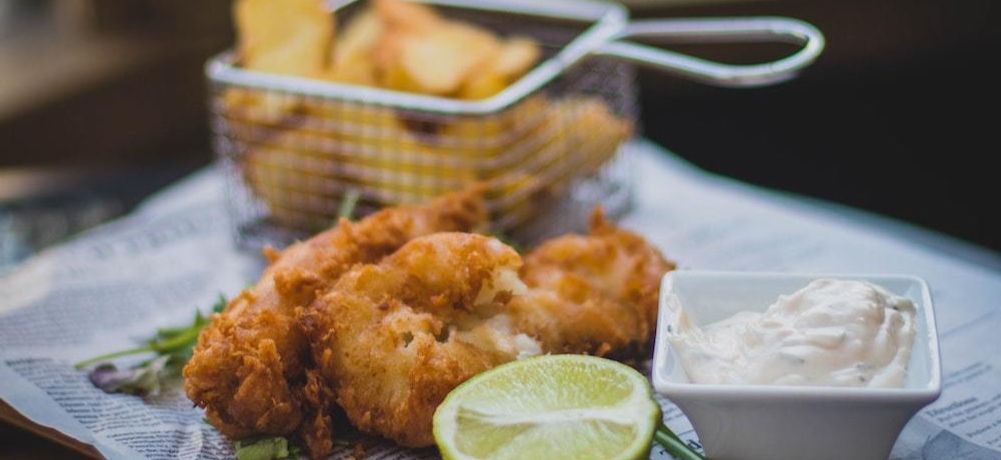 Join us on a Fish and Chip Cruise from Portobello or Port Chalmers. Savor your own parcel of fresh chips and your choice of other hot food and a cold beverage while you enjoy the beautiful scenery and interesting aspects of the Otago Harbour. You'll be treated to a commentary on volcanic history, shipwrecks and ship graveyards, Carey's Bay and the shipping movements on the harbour.
On demand for groups, or keep an eye out for this on special days such as Fathers Day
Social Cruising
Some of our most popular ideas for social groups and parties!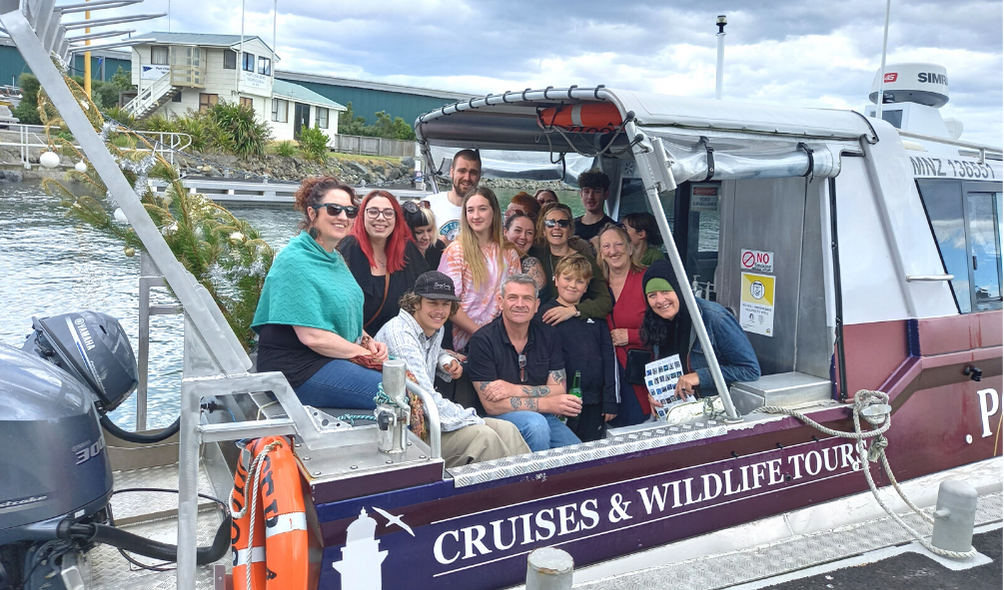 Some of our most popular options for private work group and parties!
Wildlife and Drinks
Take a step back and enjoy an evening wildlife viewing at Taiaroa Head on a 2 hour wildlife cruise.
See albatross, seals and keep an eye out for penguins.
Enjoy alcoholic beverages and snacks onboard while we cruise. Then finish up at the historic Carey's Bay Hotel or Portobello's 1908 restaurant for a meal, before being transferred back to your point of departure by ferry or coach, at the end of your evening.
$115 per person (cruise only) Locals discount applied
Add ferry or coach from approx $15 per person, each way.
Drinks and food at extra charge.
Larger group discounts available
Pub To Pub Ferry
Hop on the ferry for a commentated ferry trip between harbour side pubs. One way or return.
The ferry trips is between 10 and 20 minutes in duration and links up with some of Dunedin's most popular restaurant options. That just happen to be by the harbourside!
Private options for groups 6-20 people in the evenings. (Multiple trips available for larger groups.) Or join a public sailing for lunchtime options.
From $20 per person each way (or $23 each way, for Careys Bay options)
Bathroom onboard and sound system for music, commentary or both.
Mini Harbour Tours
Generally one hour in duration. Come during the day for a casual family boat trip on the harbour. Or get some friends together in the evening. Have food and drinks onboard and finish up at a nearby pub. The usually calm and sheltered harbour has a lot to offer both in daylight and at dusk.
See shipwrecks, the working port, birds, boats and more. Enjoy an explosive commentary or music, or both. Ideal for groups 6-20 people.
$80 per adult
Food at extra cost