Passenger and Cycle Ferry
Get onboard MV Sootychaser, with your bike! Cycle 'The Loop' from Port To Port and beyond or if you are wanting a shorter cycle experience, cycle one way between Dunedin and harbour locations and catch the harbour to return to your starting point. Make a day of it. There are many things to do on the way. See here for other businesses nearby.
We take both electric and manual bikes, up to 15 at a time. For larger groups we simply do 2 trips or we engage the use of our special Cyle Barge. Its capable of taking up to 20 bikes at a time, while passengers ride nearby by ferry.
Maximum weight for electric bikes is 25 kgs and wheel width 100mm. For anything outside of this please contact us to arrange the transport.
We have a custom bike rack and load the bikes for you.
Locals discount available for Cycle Ferry, see Harbour Ferry page for details.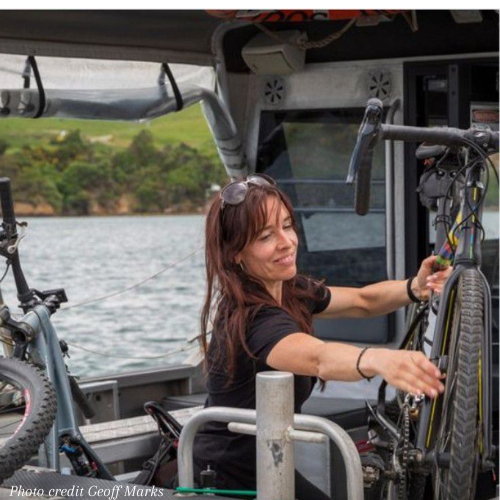 Locals and Mini Harbour Tours
You don't need your own boat to see your own harbour, from just $10 per child and $20 per adult, you can get on the ferry and go from Port To Port. Catch the ferry one way, return by bus. Visit the other side of the harbour for a coffee, relaxation or shopping or go on a Mini Tour of 25 minutes in duration. See shipwrecks on Quarantine Island as we pass, learn about the volcanic history of the area, receive an insightful commentary along the way. This is the ultimate time and cash affordable harbour trip there is!